Jammu (Jammu and Kashmir) [India], January 22 (ANI): A day after the twin blast in the industrial area in Narwal, the Jammu and Kashmir Police on Sunday recovered an aircraft-shaped balloon with 'PIA' written on it from the Khour area of Jammu.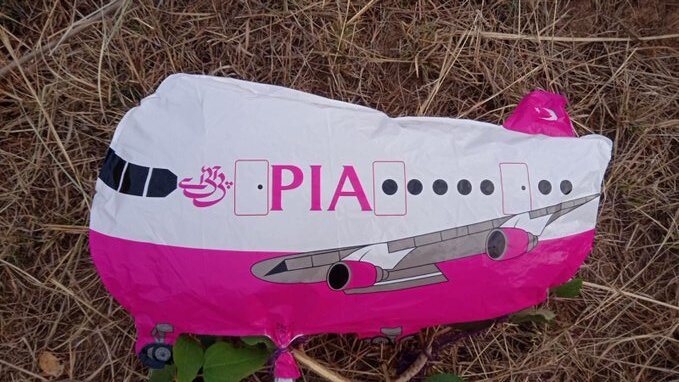 "A balloon with PIA written on it was found in the Khour area of Jammu," said police. Last year in November, the police recovered two similar balloons from Jammu and Kashmir's Samba.
Notably, on Saturday morning, twin blasts occurred in Jammu's industrial area- Narwal leaving at least nine people injured.

Earlier in the day, the Army Dog unit along with the Bomb Squad and Forensic Science Laboratory (FSL) team investigated the site.

The team of the National Investigation Agency (NIA) reached Jammu to hold an investigation at the site of the twin explosions.

The area has been cordoned off and security has been enhanced. Vehicles are also being checked as part of a search operation.

"Nine people have been injured and all of them are being monitored and needed medical interventions are being done," Government Medical College and Hospital Authorities said.

Additional Director General of Police (ADGP) Jammu Zone Mukesh Singh said that twin blasts occurred in the Narwal area of Jammu.

"We have the information of two blasts and we are investigating the matter. Any further revelations would be shared," said Shakti Pathak, DIG Jammu on the site.
The Forensics team collected samples from Narwal in Jammu as a part of their investigation.
The Lieutenant Governor, Manoj Sinha also strongly condemned the blasts that have taken place in the Narwal area this morning. Senior police officials briefed the Lt Governor about the blast and on the state of the investigation. He called for urgent steps to identify and take action against those responsible.

LG Manoj Sinha also announced a relief of Rs 50,000 to those injured in the incident. The Lt Governor said that the administration would ensure the best possible treatment and extend every help required by the families.