Array of activities scheduled to be conducted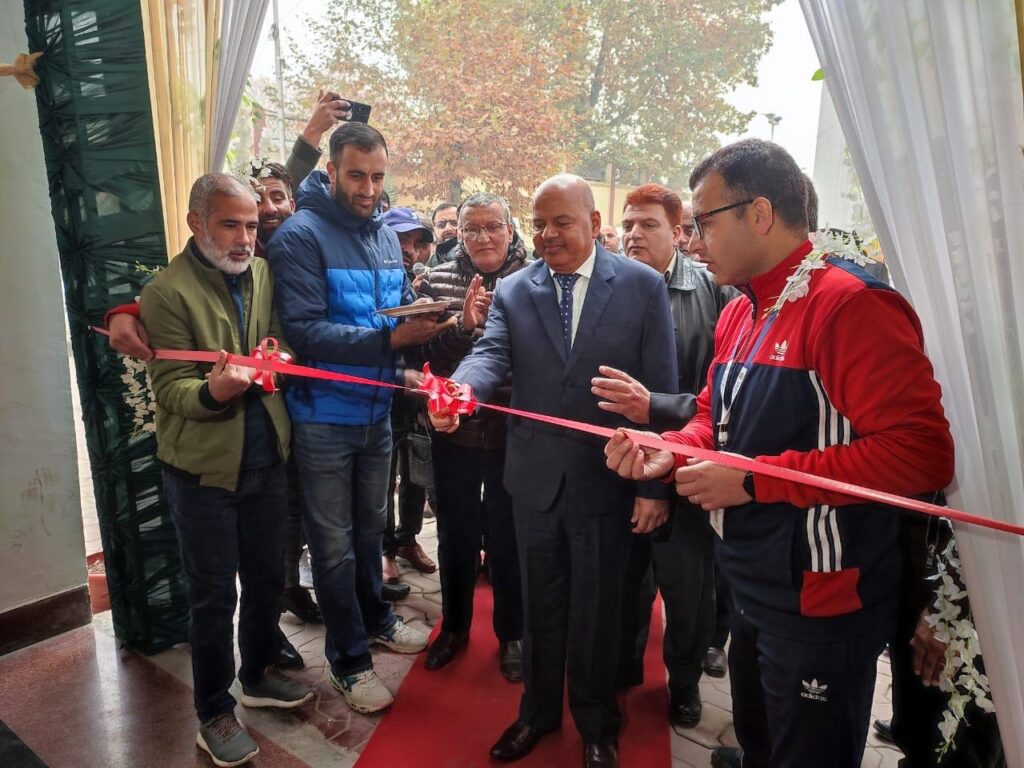 SRINAGAR, November 20: The Principal Accountant General (PAG) Pramod Kumar and DAG Inabat Khaliq today inaugurated Audit Week at the AG office, here.
The day commenced with a dignified ceremony, setting the tone for a week of engaging activities.
A notable event followed—the Blood Donation Camp, graced by Dr. Masood Tanvir, Principal of GMC, Srinagar, and Dr. Muzaffar Hussain Sherwani, Medical Superintendent of LD Hospital. The response was overwhelming, with a substantial number of donors participating generously.
The festivities continued with a burst of creativity as the AG Office premises hosted a Rangoli Competition, featuring seven teams showcasing their artistic prowess.
Throughout Audit Week, a diverse array of activities unfolded, from an Audit Marathon cum Cleanliness Drive on November 19 to a stimulating University Students Interaction Programme at SKAUST-K on November 21.
The schedule includes sports events on November 22-23, a Quiz and Painting Competition on November 24, and culmination in a vibrant Cultural Evening on November 25. The weeklong celebration not only marks the foundation day of CAG India but also fosters a sense of camaraderie and community engagement. Participants and attendees alike contributed to the success of this multifaceted celebration, creating lasting memories within the AG Office community and beyond.