Mumbai (Maharashtra) [India], May 3 (ANI): Founder-Chairperson of Reliance Foundation, Nita Ambani, on Wednesday, attended the premiere of the award-winning international Broadway musical 'The Sound of Music' at the newly launched Nita Mukesh Ambani Cultural Centre in Mumbai.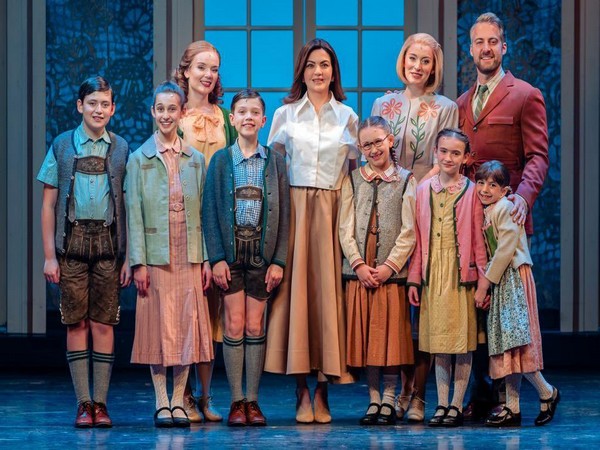 While talking about the Broadway musical, Nita said, "The Sound of Music is a timeless musical and it brings so much joy to whoever watches it. Not only the children enjoyed it, but we as parents also enjoyed it. It was so enthralling. So I think this is going to be an enjoyable musical for the people of Mumbai and India to come and watch with their families."
Produced and managed by Broadway International Group, 'The Sound of Music' is a 5-time Tony Award-winning show that marks the debut of not just the musical but also international Broadway in India. Based in Austria of the 1930s, it portrays the triumph of the human spirit through music, romance, and happiness over conflict. The classic production, which has Simone Genatt and Marc Routh as Executive Producers and Eric Cornell as its General Manager, features 26 iconic songs like 'My Favorite Things', 'Do Re Mi', 'The Hills are Alive' and 'Sixteen Going on Seventeen'.
While talking about why 'The Sound of Music' was the first musical she chose to bring to India, Nita said, "When we launched NMACC last month, I had said we will bring the best of India to the world and I think civilization to the nation was a big hit and it actually made out culture stand out in the world. And I also said that we will bring the best of the world to India and I think that's why Sound of Music is here. It's an iconic time classic that is enjoyed by everybody. That's the reason why we brought the sound of music and I think this a good time to get it here because the summer holidays have just started."
"It teaches lessons not only for the kids but even for us. It teaches us love for family, love for children, love for life it's such a joyful experience and I think art just brings hope and happiness to everyone," she added.
'The Sound of Music' promises to be an unmissable extravaganza of love, laughter and music – ensuring that you don't have to travel outside India for an international experience this summer.
Billionaire Mukesh Ambani and Nita Ambani launched the Nita Mukesh Ambani Cultural Centre in March this year where several Indian and international celebs marked their presence.
India's first-of-its-kind, multi-disciplinary cultural space, the Nita Mukesh Ambani Cultural Centre, showcases India's finest offerings in music, theatre, fine arts, and crafts.
The Centre marks another definitive step in strengthening India's cultural infrastructure and bringing to fruition the best of India and the world in the sphere of arts.