New Delhi [India], January 12 (ANI): Union Home Minister Amit Shah on Thursday chaired a high-level meeting to review the situation on the 'sinking' town of Joshimath, a town in Uttarakhand facing land subsidence affecting the lives of hundreds of families.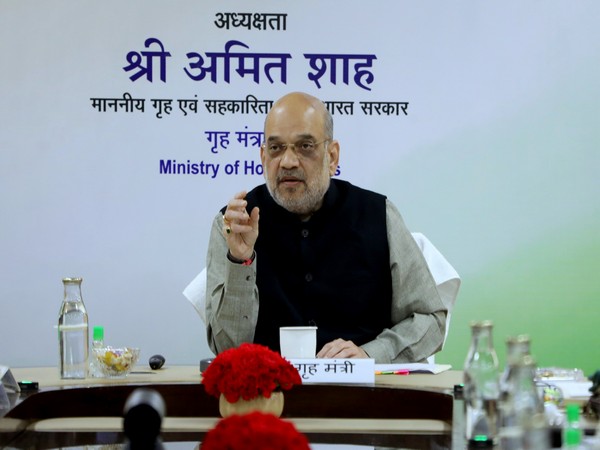 Shah chaired the meeting with Union Ministers Nitin Gadkari, RK Singh, Bhupendra Yadav and Gajendra Singh Shekhawat participating, on issues related to roads, power supply, water scarcity and environment in the Joshimath in the wake of land subsidence.
Other senior officials of the Ministry of Home Affairs, including Home Secretary Ajay Bhalla, attended the meeting that lasted for nearly 40 minutes at the Home Minister's residence.

As of now over 720 buildings have been identified that have reportedly developed cracks in the Joshimath city area due to land subsidence. Residents, as a part of the rehabilitation, have been moved to safer places even as geologists and experts scramble to ascertain the reasons for subsidence in the ecologically fragile region.

Shah took stock of the situation and directed to take relief measures in the meeting which was also learnt to be attended by the National Disaster Management Authority, Senior officers of Uttarakhand; and experts from IIT Roorkee, National Institute of Disaster Management, Geological Survey of India and Wadia Institute of Himalayan Geology through video conferencing.

The Home Minister was apprised that the district administration is working with the affected families to evacuate and relocate them to safer places with adequate arrangements for food, shelter and security.

Officials have stopped construction projects in the region and the government formed a committee to look into the incident and the situation arising out of the sudden crisis.

Uttarakhand government has also ordered the authorities to start surveying and dismantling the infrastructures that are posing a threat to the surrounding buildings as well.

Uttarakhand government has also announced a relief package of Rs 45 crore to families in Joshimath, where large cracks appeared in homes and on roads. Chief Minister Pushkar Singh Dhami has also declared a relief package for nearly 3,000 families affected by gradual land subsidence in the Himalayan state.

The Chief Minister has also announced that Rs 50,000 have been given by the state disaster authority to each family as a non-adjustable one-time special grant for the transportation of goods and immediate needs.
Joshimath, on the Rishikesh-Badrinath National Highway (NH 7), is an overnight halt for the people visiting the holy shrines at Badrinath and Hemkund Sahib and tourist destinations Auli, and the Valley of Flowers.

Along with Joshimath, the same phenomenon of land subsidence is also being reported from other areas of Uttarakhand including Uttarkashi, Tehri, Pauri and Karanprayag.