Siwan (Bihar) [India], January 23 (ANI): At least three persons died allegedly after consuming spurious liquor in Bala Village in Lakari Nabiganj of Siwan district in Bihar, while seven persons have been taken seriously ill, District Magistrate Amit Kumar Pandey has said.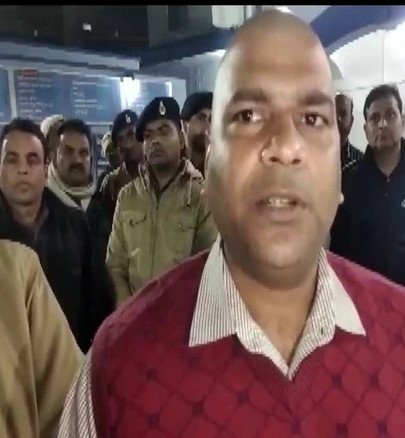 "A total of three people have died after allegedly drinking spurious liquor in Siwan's Lakari Nabiganj. Seven people are undergoing treatment. Ten people have also been arrested in this connection," district magistrate Pandey said on Sunday. DM Pandey said that cause of the death will be ascertained only after an autopsy report.
The deceased have been identified as Naresh Bin, Janak Bin, Rajesh Rawat, and Dhurendra Manjhi. While Naresh died in the village itself, three other persons died on their way from Siwan Sadar Hospital to Patna. Notably, the incident has come to light days after the Bihar Police recovered illicit liquor bottles hidden in a gutter in Danapur on December 21 last year. Ever since the case of deaths due to spurious liquor has come to the fore, the district administration has started running camps in the village.
Sale and consumption of alcohol have been banned in Bihar by the Nitish Kumar-led government in April 2016. Previously in December last year spurious liquor claimed the lives of over 50 people in Bihar's Chhapra and at least five people died after allegedly consuming hooch in the adjoining Siwan district. Angry family members of the deceased had obstructed the Siwan-Chapra Malmalia main road and undertook a protest. The bodies of the deceased were transported to Sadar Hospital in Siwan.
The deaths also caused an uproar both at the state and national levels with opposition leaders attacking Chief Minister Nitish Kumar over the deaths and he in turn reiterating in the assembly "piyoge to maroge".(If you drink you will die).